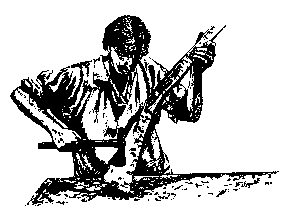 Shop Hours–   We are not a retail store, therefore we are not open to the public with regular shop hours.  We meet with customers by appointment only, so please call ahead first, especially before traveling any distance.

Phone Orders-   We encourage phone orders because it allows us to better understand the specific needs of each individual customer.  Please call (717) 757-5841.
Payment–  We accept checks, Money Orders & Bank Checks. Note: We will hold your order until a personal check clears.
Bank Cards–   We accept Visa and Master Card, however there is a processing fee with all credit card purchases (please don't send your credit card number over e-mail, call with all credit card orders)
Shipping–   All prices are quoted F.O.B. Hallam Pa., Cost of shipping will be charged to the order. Shipping cost is quoted for each individual order.
PA Sales Tax–   Any order shipped to a Pennsylvania address is required to pay the 6% sales tax.
U.P.S.–    We ship many large items U.P.S.  They cannot deliver to a P.O. Box.  We require a street address.
Quality–   Many of our products are unique;  one of a kind items.  They are either hand made in our shop or by other professional artisans.  We maintain very high standards of authenticity and quality.  This high standard has been enjoyed for many years by our valued customers.  Thank you for your continued support.
Delivery–   All of our products are made, one at a time, with the care and craftsmanship of the Old Masters.  We strive to give you short delivery time, but ask your patience during our busy times.